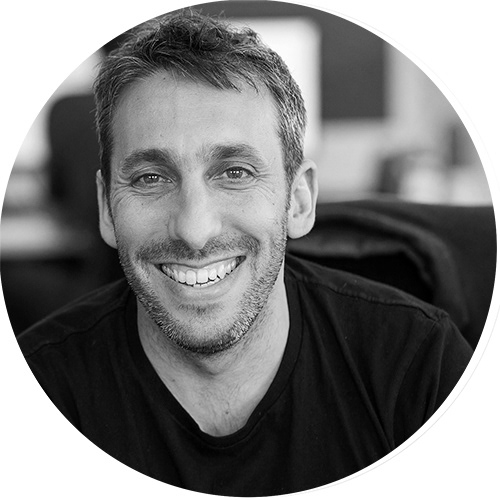 Solving problems with design and creativity.
Currently Head of Product Design & Experience / Creative Director at Yellowfin, Tony was previously Head of Digital and Experience at McCann Australia and before that, Co-Founder and Executive Creative Director of digital agency Igloo.
Tony has a wealth of experience that spans Industrial Design, Graphic Design, Digital, Advertising and Digital Product Development. A creative, entrepreneurial and strategic thinker, Tony strives to solve problems through creativity and digital products and channels.
Through his work he has helped people quit smoking, donate blood, fly Tiger Air, get health cover, own a Mazda, learn to sew, explore Melbourne University and most likely buy a lot of stuff they probably didn't really need.
Creativity, passion and energy motivate every aspect of his life, from his love of the ocean to his appetite for all forms of design and he is
 focused on exploring how he can continue to solve problems through creativity and design.
His work is also backed by an array of industry awards such as Cannes, Adfest, Spikes, D&AD, MADC, AIMIA and AGDA and was a speaker at the AGideas conference. If you want to see a kinda long list of awards, click here.
Tony is also Secretary of the MADC (Melbourne Advertising and Design Club) Australia's longest running advertising club.
A true 'slashie' his specialties include Team Leadership, Product Development, Creative Direction, Pitching, Digital Strategy, UX, Ideation and Design