The Yellowfin app has disrupted the entire analytics and BI (Business Intelligence) category by being the first to deliver AI powered automated discovery, true data storytelling and social collaboration tools.
No other analytics platform in the world does this.
The answer to creating an inclusive data culture is in your hands.
Despite massive investment in analytics software and resources, most organisations have failed to become data led. For this to happen, all decision-makers need access to insights, in a way that they can understand, not just the data analysts. They then need to be able to share and discuss those insights and immediately act on what they have learned.  It was this belief and thinking that underpinned the product and design philosophy behind the Yellowfin Mobile App.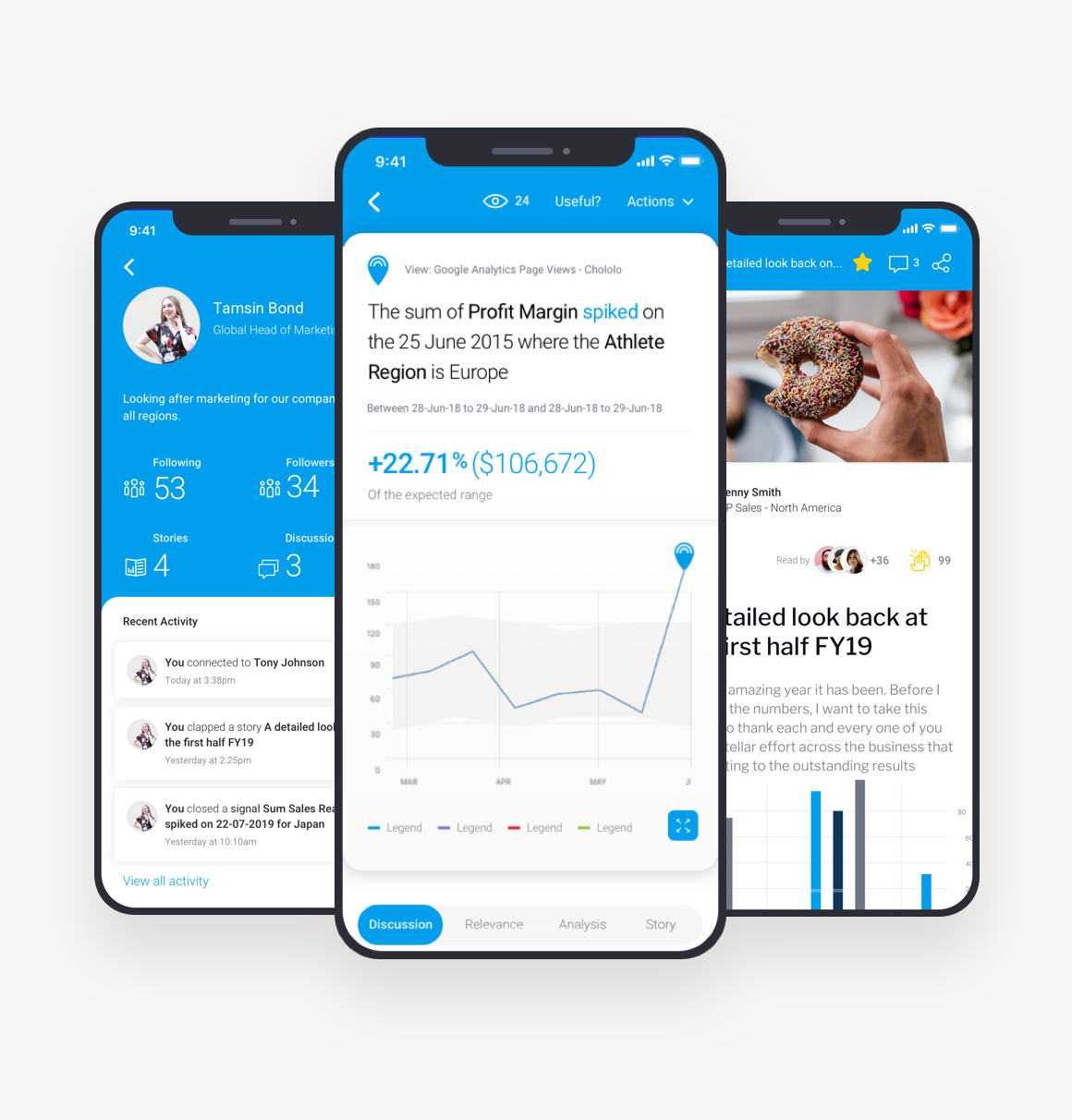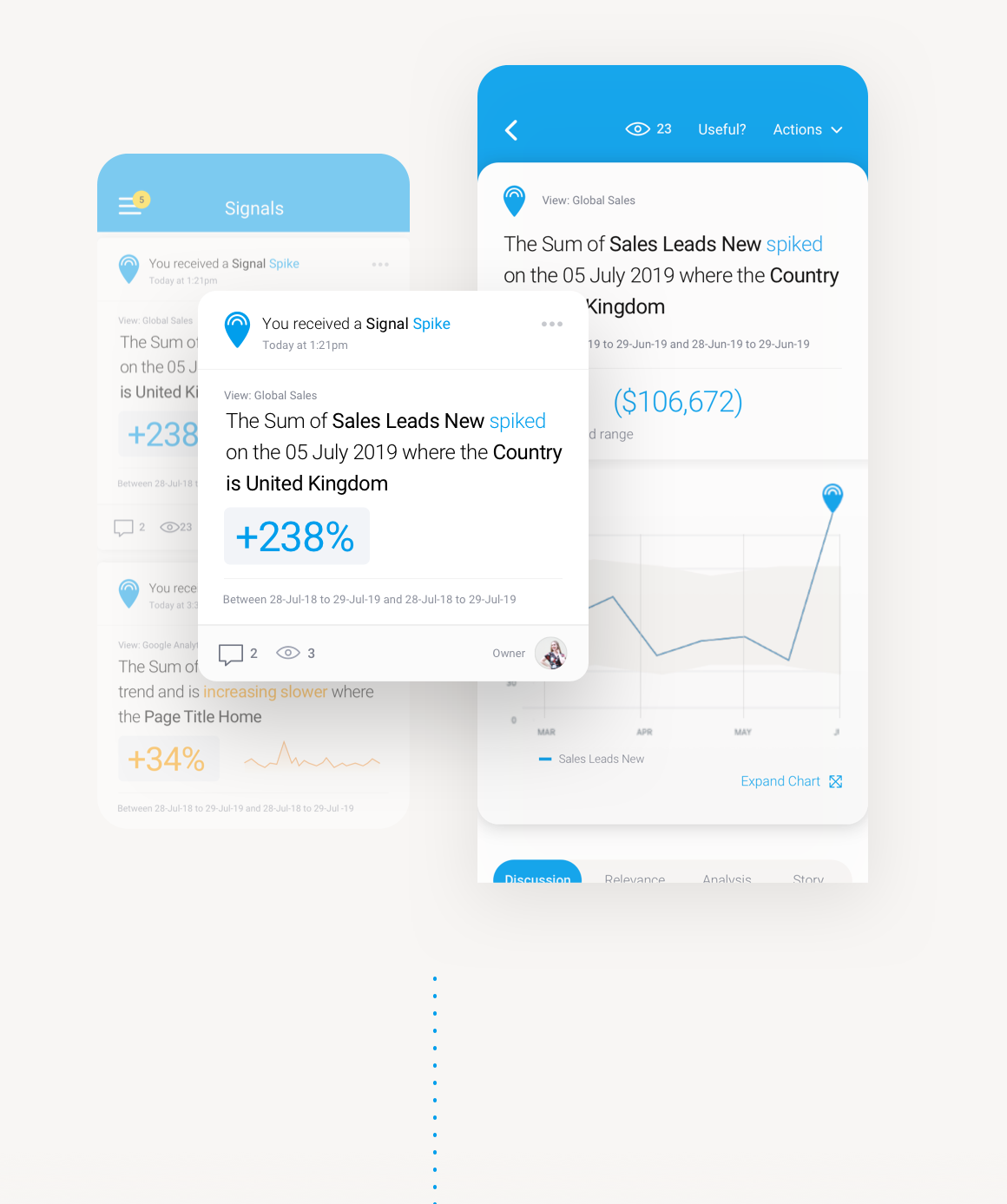 Yellowfin Signals -


AI powered automated insight discovery
Powerful, AI-driven Automated Analysis, called Signals, lets users know when, what and importantly, why something changed in their data.
- Automatically trawls data for statistically significant changes
- Instant, personalized notifications of changes in users data
- Trend changes, period comparisons, spikes, dips and more
- Significantly reduces time to insight discovery and action
Yellowfin Stories


Data Storytelling
Magic happens when you combine trusted data with the power of words and a point of view.
- Engaging stories in an article-like format with embedded data
- Combines governed data with a written narrative, images, & video
- Read, share, comment, discuss, and engage with stories
- Consume data with explanations of why things happened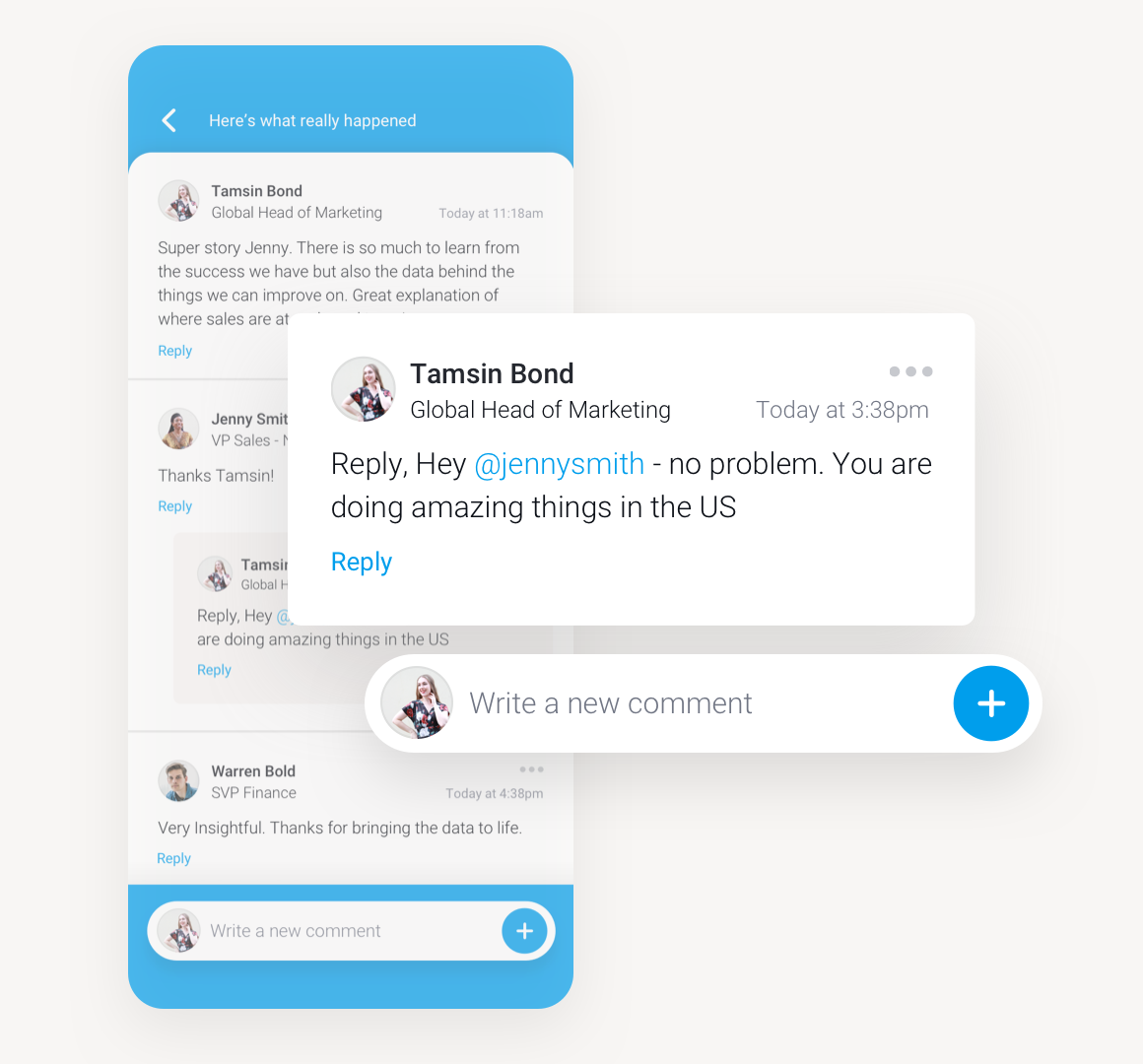 Collaboration


Every discussion, reply & follow
Engage with data like you've never done before with a familiar timeline experience.
- Interact with data in familiar ways with common social interactions
- Discuss an insight with colleagues, clap a brilliant data story
- No need to switch between applications to take action on data
Action based BI


Do more with your data​​​​​​​
The app facilitates actions around changes in a users data. This may include sharing changes with others, taking or assigning ownership of any issues or bookmarking important changes worthy of a deeper evaluation at a later time